Students
In this portion of the Union City Board of Education website, you will find valuable information for you, your parents and our community. This information is KEY to helping you get help, get involved, plan your future, and just have fun. We also want to help you succeed now in school and life.
Attendance / Absenteeism
In accordance with the New Jersey State Board of Education, the district Board of Education establishes the pupil attendance requirements. For more detailed information regarding attendance, absenteeism, and returning to school
view the Attendance Policy.
Nutrition for Students
The Union City Board of Education helps to provide a healthy, well-balanced, and nutritious meals for our children while keeping in mind our ethnic diversity and needs of our growing children.
We participate in federal and state subsidized food programs for the benefit of eligible students. Eligibility is determined by the guidelines of the subsidizing agency. The board requires that all regulations of the subsidizing agency be observed including those which preserve the privacy of eligible students. For additional information, contact your individual school and/or view the
Chartwells Union City School District site.
Policies and Procedures
The Union City Board is responsible for making all final decisions regarding school district policies. For
a list of district policies and procedures.
If your parents would like to communicate with the school in regard to a specific school, teacher or you, Union City Schools provide an avenue for contact. Contact your Parent Liaison for assistance.
School Hours
Currently all of the schools operated by the Union City Board of Education maintain individual hours of operation.
Please visit your school's website or contact your school's administrative office for your school's operating hours. For each
school's contact information.
Transportation
The transportation safety of our students is a great and serious responsibility. We are committed to the safety of each and every student using school transportation.
Our aim is to continually monitor and improve upon the transportation system and services and strive to continue our goal of providing an excellent safety record while protecting each and every student.
Learn more about transportation routes and services by contacting our
Transportation Department.
Update Your Contact Info
It is important that you keep us up-to-date about how we can contact you regarding your well being. If your contact information has changed, please contact your school's principal.

Otherwise, your school will send home contact update forms throughout the year to verify and update your information.
To contact your school
School Directory.
Weather Advisories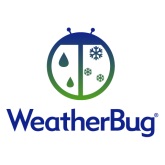 Closings and delays for Union City Schools will be announced on 1010 WINS AM radio. Parents,
listen for a call from the district's automatic telephone home notification system.
For up-to-date information
Weatherbug
Graduation Requirements
The Board of Education will recognize the successful completion of the secondary school instructional program by the award of a State-endorsed diploma certifying the pupil has met all State and local requirements for high school graduation. The Board will annually certify to the Executive County Superintendent each pupil who has been awarded a diploma has met the requirements for graduation.