Extended Day Program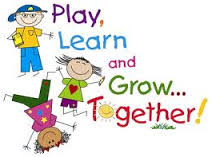 The Union City School District Extended Day Program is designed to address the intellectual, social, and physical needs of our students to support the mastery of the NJ Core Curriculum Content Standards.
As an extension of the developmental program, students are presented with fun and challenging activities in which to explore and expand upon individual skills, talents and aptitudes in a safe, supportive, and nurturing environment.
District wide, the Extended Day program serves approximately 2500 students in Grades 1-8 and 1500 students in Grades 9-12. Each School has developed and staffed its own program to provide courses and activities that are developmentally and age appropriate for the population of students being served.
The basic structure of each school site program offers courses/activities that facilitate the academic, recreational, and social/cultural growth of the students.
For more information contact your individual school.