Public Libraries are maintained by the Union City Board of Education which entered into a partnership with the Union City Public Library to bring computer access to the community. Residents, including senior citizens, can learn computer operations and how to get on the Internet. Computers are also available at the libraries to resident who need computers access, but do not have a computer in their home. In 2004, the Jose Marti Freshmen Academy facility opened a library which features a 6,200-square-foot center open to all Union City residents.
Midtown Athletic Complex
:
Acres of athletic fields, bleachers and athletic facilities opened in the Fall of 2006 at the Jose Marti Freshman Academy.
Pool Program
: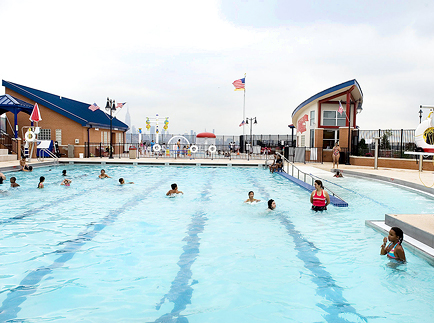 The Bruce D. Walter Recreation Center is adjacent to the Edison School at 507 West Street. The indoor, year-round swimming pool is used by all ages- from toddlers to senior citizens- with special time slots dedicated to different groups. There are swim times for families, for students, for *early birds* and for adult aqua-exercise. Senior citizens get free transportation to the pool and pool registration is free for all Union City residents.
The Ron Dario Swimming Complex is located at 219 47th Street and offers a variety of swimming programs to the community.
Night Basketball:
Night Basketball was instituted in 1995. The games, scheduled in the evenings several nights a week, are for players age 19 and up.
Organized Sports
:
Organized Sports are offered through the city for children of all ages, as well as adult softball leagues. The summer recreation program offers a variety of sports as well as arts & crafts and music. Registration for the summer programs takes place in late June.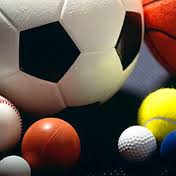 Baseball / Cheerleading / Football / Softball / T-Ball / Wrestling
Union City Cal Ripken League
Union City Babe Ruth League
Union City Babe Ruth Girls Softball
Union City Amateur Baseball Association
Youth Football & Cheering League
Union City Jr. Wrestling Association
Additional Extracurricular Activities Include
:
Band, Bowling, Chorus, Dance, Debate Team, Drama, Drill Team, Gymnastics, JROTC, National Honor Society, School Newspaper, Soccer, Special Olympics, Student Council, Tennis, Track, Volleyball, Weight Lifting, Yearbook