The Union City Board of Education belongs to the community. We believe that a happy, productive and safe community is the key to the well-being of all Union City residents.

Recognized across the nation as an urban leader with award winning schools and high student test scores, Union City has the key to a quality education. We have the key to build new schools and public libraries. We have the key to offer you free preschool, health screening, adult education or training for new jobs.

In this portion of the Union City Board of Education website, you will find valuable information that is KEY to helping you get educated, get child care, get assistance, get involved, and just have fun.

José Marti Center for Cultural Education
José Marti Center for Cultural Education sponsors monthly cultural events in and around the José Marti Middle School neighborhood. These events are open to the entire community. All are encouraged to attend.
School Construction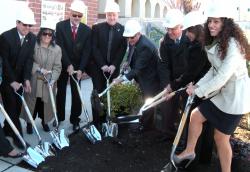 The Union City Board of Education is building new buildings so our children can be safe, healthy and productive at school. New schools mean a better place to learn. With modern, air-conditioned buildings we will have smaller classes, full-service cafeterias, well-equipped science, math, music, technology and arts classrooms and advanced, high-tech libraries. And by working with the city, we're making the neighborhoods around the schools better, too.
If you have any questions or concerns about new schools construction, please contact our
Facilities Department
.
We Work With Community Partners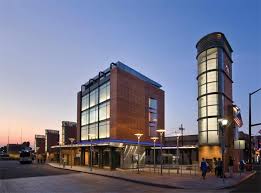 Three dozen Union City small businesses benefit from training, support and collaboration with our Early Childhood Education program. The program helps to educate, certify and license all of their teachers and aides. Master Teachers train, monitor, supervise, and support all 36 Community Providers.


The Union City Board of Education maintains strong partnerships with: